3CX PBXexpress needs permission to access resources (Azure)
3CX PBXexpress needs permission to access resources (Azure)
Error:
When using the 3CX PBXexpress App to deploy a 3CX Telephone System to an Azure Subscription you get the following error:
"PBXexpress needs permission to access resources in your organisation that only an admin can grant. Please ask an admin to grant permission to this app before you can use it."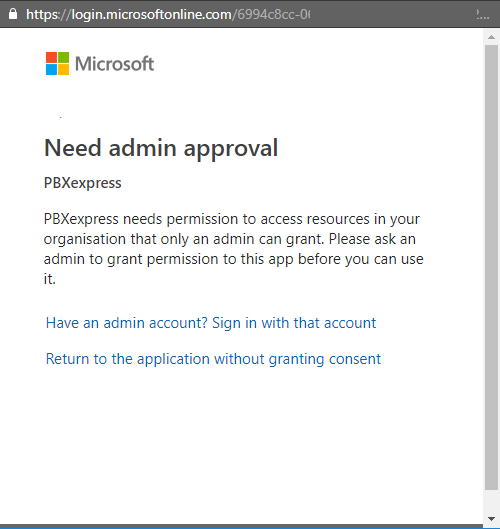 Why you are getting the error:
For the PBXexpress App to be able to connect to your Azure account it needs the following permissions:
1) Windows Azure Active Directory Delegated
2) Windows Azure Service Management API
3) Owner Access over the Azure Billing Subscription
Solution:
I attempted to add the user account into the required Azure Active Directory Groups but it would not work.
The only way I could get the PBXexpress App to work without error was to make sure that the user account being used to connect to Azure both a Global Administrator and an Owner over the Azure Billing Subscription.