Sage Payroll trying to upgrade previous installation
Sage Payroll trying to upgrade previous installation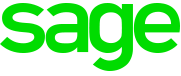 Situation

:

I came across an error recently whereby I was trying to Install Sage Payroll onto a Windows 7 machine which previously had Payroll on it. The Payroll had been removed some time ago but they now wanted Sage Payroll re-installed on the machine.

When trying to run the Sage50PayrollV22 installer it was trying to do an upgrade of the existing (now removed) Sage Payroll instead of doing a new installation.
Resolution

:

There was a Payroll.ini file located in C:\Windows which were being picked up by the Sage installer. During the Installation, the installer was detecting this and was trying to perform an upgrade instead of a new installation.

To Resolve the issue delete the payroll.ini and re-run the installer.
Additional Steps

:

Before I got to the above solution I downloaded and installed the Windows Program Removal tool from here and removed all of the previous Sage Payroll Installations:
https://support.microsoft.com/en-gb/help/17588/fix-problems-that-block-programs-from-being-installed-or-removed

This isn't a required step for the fix but I would suggest doing it if you're sure that you no longer need the previous installation.